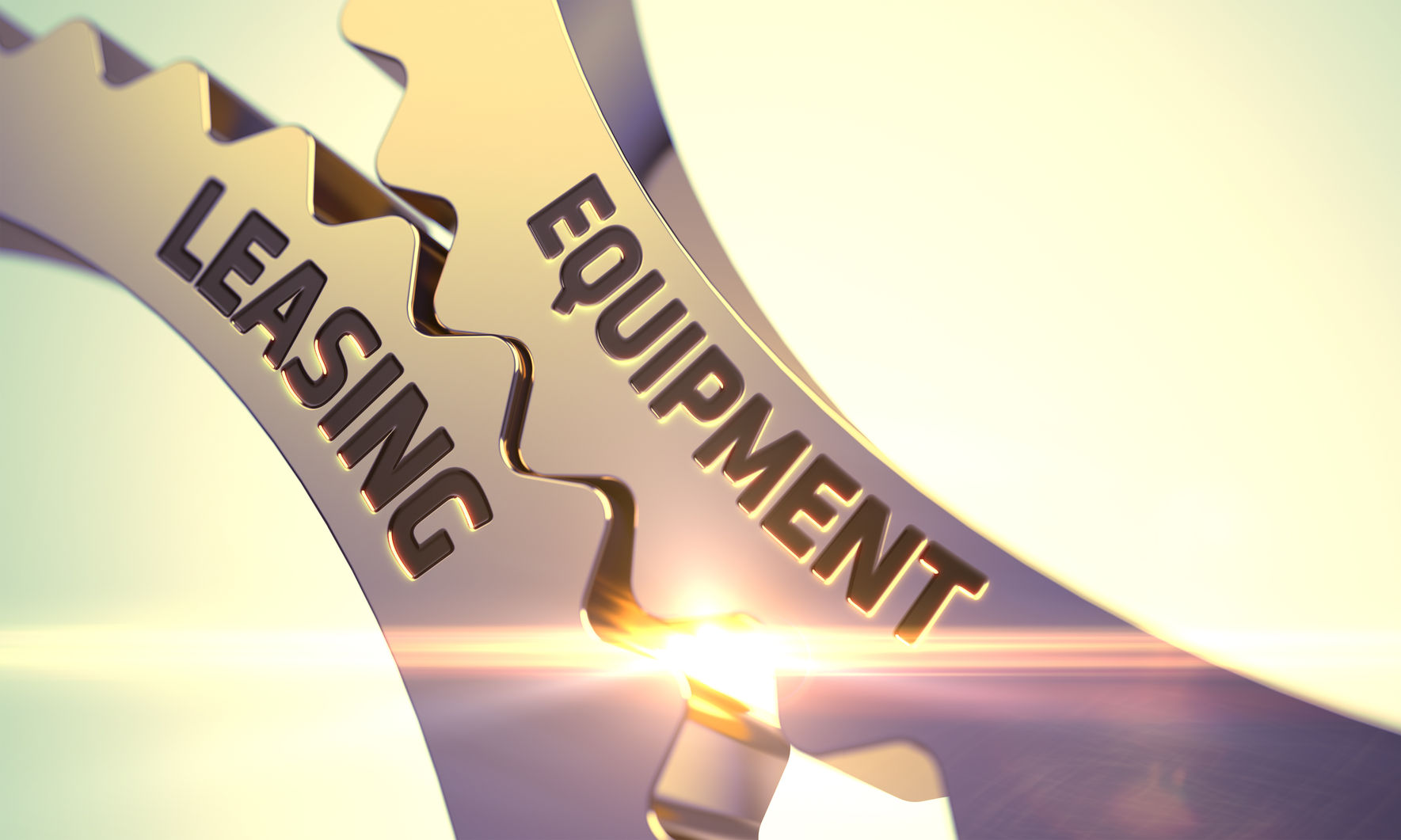 6 Reasons To Lease Equipment
March 17, 2020
Key Differences between Leasing and Financing
May 20, 2020
Depending on your relationship with leasing companies, you can run into two situations:
You've had a terrible experience with the company and you want to make the last payment and work with another company, or
You've had a good experience and you may be faced with a few options.
While we hope you have great experiences with leasing companies, the fact still remains that those who've had good experiences can still be faced with complications.
Companies are left with three options at the end of their lease: renew, upgrade, or buy out. Whether you have been dealing with the leasing company for a long time or this is your first time, chances are likely you'll have these same options and each one of these has their pros and cons.
By no means is there a right or wrong answer, but this article is here to help you consider what happens in these situations.
Renewing
If you are reading this around the time your lease is coming up, chances are you've been approached by a representative who'll start discussing your options. If you've been happy with what you have and you like working with this company, renewing your lease can seem like a no brainer:
It's the easiest option for both you and your staff. You don't need to remove or bring in new equipment. Not only that, but the equipment you've got has an air of familiarity to it so there's no learning curve. It's as the saying goes "It something isn't broken, don't fix it."
Introducing new technology can be frustrating for staff. Even in cases where what you're leasing is office technology, having to learn different equipment can be met with some resistance.
You also might feel compelled to keep it if the company you're dealing with can easily repair your equipment. Not only is that a reason to stick with them but also keep that same equipment. Knowing that if your equipment breaks down it can get fixed quickly and with little issues can be reassuring.
But despite that logic, there are some downsides to renewing and keeping things as is:
You don't know what'll happen in the future. We can't foresee the future and while your equipment might be good for the moment, it's hard to say whether the equipment can stay up to par with the industry. Not to mention with technology getting better as time goes on, there might be new and better equipment that would be better for your business.
If there are changes, you're locked into that lease. Sure the company you are dealing with may be great, but if there are upgrades or the equipment fails you part way into the lease, it can be tricky to get out of that lease.
Make sure you ask the leasing rep about what'll happen in those situations.
Upgrading
If the downsides I've described make you paranoid about the future, one way you can hedge your bets is through upgrading. Sure there is the procedure of moving equipment, but getting something new can be exciting too:
Getting new features and technology. When renewing approaches, you can look at the leasing company's inventory and pick out new products that'll boost your business.
Less repair and interruption cost. If your equipment is breaking down a lot already, getting an upgrade could solve a lot of the issues. Whether the company is great at repairing the equipment or terrible, upgrading is a way of resetting the clock and starting with something fresher. Not to mention making business go smoother than ever before.
But while these are great reasons to consider upgrading in the first place, there are downsides to consider:
If you're going new, you'll pay more is one to be mindful of. Since you're getting shiny and new equipment you can bet you'll be paying more for the extra muscle, features amongst other perks. But with that comes some questions:

Can your business manage the extra expense?
How much will this impact your bottom line?
Are you able to recoup the costs with the projected extra business you'll get with the upgrade?

Consider the learning curve of the technology. Depending on what you're upgrading you'll have new features and perhaps new and smoother ways to yield past results. Consider your staff – some people are open to learning while others aren't.
The last consideration is a question: who's responsible for disposing old equipment? During the times of upgrading, it's worth going back to your lease and looking over the terms and know what happens with disposal.
Even if you are sticking with the company and you're technically returning the equipment for something new, there is still a process in place. There is also a process if you plan to deal with a new company as well.
Buying Out
The final option is to buy out the equipment that you've been leasing. Every contract will likely have buyout terms, but the terms themselves will vary. If you've been dealing with the leasing company for a long time, they may offer some softer buyout terms than when they drew up the lease. But in most cases, your buy out price will be the fair market value.
Buying out an item is a bigger decision as it's a shift in ownership which can mean a lot of perks and drawbacks.
The biggest advantage from buying out is that you own the equipment. This means you can do whatever you want with it like lease it yourself, or sell it.
Another advantage – you no longer have to make lease payments. Sure you probably paid the fair market value of the equipment and it made a huge dent in your funds, but that's it. After that payment, you have no requirement to sink monthly lease costs into the equipment.
Overall, this will boost monthly cash flow and can allow you to invest that freed-up cash into other areas.
But as mentioned before, there are some costs to it that could discourage companies from this option:
Cost. While cash is certainly freed up due to not making lease payments, the initial cost can be steep and may take you a while to recoup those funds. Failure in that area means it'll be tougher for you to upgrade other parts of your business.
Maintenance and repair. Since you own the equipment, you're now responsible for repairing, maintaining, and disposing of the equipment. This can be difficult for some businesses if their lease previously gave those responsibilities to the lessor.
Service contracts. As equipment gets older it's going to break down and you'll need to plan for repairs. But as the equipment ages, service will cost more, to the point fixing the equipment is no longer worth it.
Look at both Good and Bad
Each option one has its own distinct advantages and disadvantages. The question now is how will these match up with your overall company? Again, there are no right or wrong answers, but make sure you consider your options carefully.